Community Spaces at Elephant Park
We're committed to creating spaces for the community to use. Whether it's a fun day in the park, a business networking event or a charity fundraiser, there's space for everyone at Elephant Park. You can view what community spaces are available at Elephant Park below.
Elephant Park Community Space
This park is open for all the local community to enjoy. Since it opened, Lendlease has been running a series of events to attract everyone from across Elephant & Castle into the park. These events have ranged from fitness classes, cocktail making workshops, local festivals and much more. Explore the latest events and fun at Elephant Park.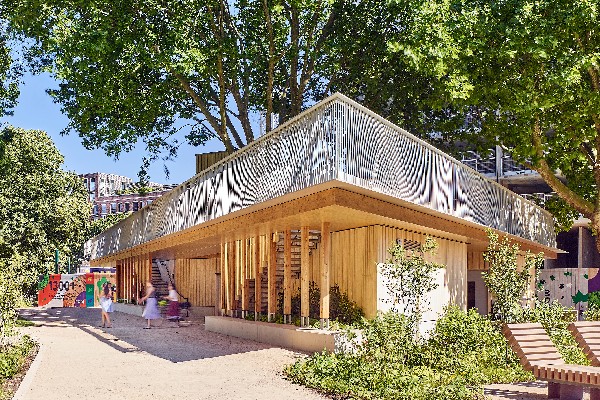 The Tree House
Introducing the brand new community space at Elephant Park; The Tree House.
Immerse yourself in the trees canopy on the roof terrace and take in the views across the park and Elephant Springs. The internal space has been designed with the community in mind and will play host to events across the year. The space is also available for private hire – enquire here!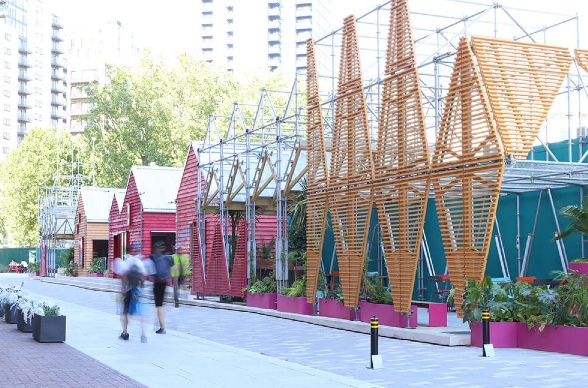 The Living Room @ Sayer Street
Along Sayer Street, opposite our brilliant retailers, you can find a colourful, fun structure that will add further seating, vibrant planting and three distinct maker-spaces. This is The Living Room @ Sayer Street. The Living Room @ Sayer Street is an extension of your own homes. It is a place where you can discover and unwind, and with amazing eateries serving ramen, Jamaican delicacies, burgers and Ethiopian (and much more) food on its doorstep, The Living Room is a place to settle in and relax. Each of the three maker-spaces will be home to some of South London's brilliant creatives and small business start-ups bringing you community radio, urban garden shopping and art studio and gallery.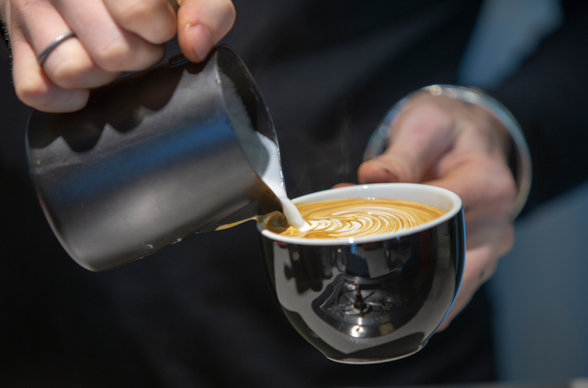 Hej Community Space
Hej is a coffee shop set in the heart of Elephant Park. It hosts a community space that is free to book so whether you run a book club or a residents' association, they'd love to have you. A laid-back, community vibe is what they're all about.