"The Elephant & Castle was once known as the 'Piccadilly Circus of South London'. It is one of best-known places south of the river…and the hub of a big wheel of important roads that connect to several bridges over the Thames." (Stephen Humphrey, Elephant and Castle: A History)

Whether living or working nearby, enjoying the park, meeting friends for dinner and drinks or just spending a leisurely afternoon unwinding; your next London memory awaits. Connected by exceptional transport links, Elephant Park is moments away from the very best London has to offer.

Breathe new life into a special part of Central London
Elephant and Castle has always been a special part of London. It's a place with a vibrant history and an exciting future. Elephant Park's new homes, shops, offices and restaurants are adding new energy to the Elephant. Mature trees and new, green, open spaces connected by tree-lined streets make this Central London's new green heart, and one of the capital's most exciting places to live, work or visit.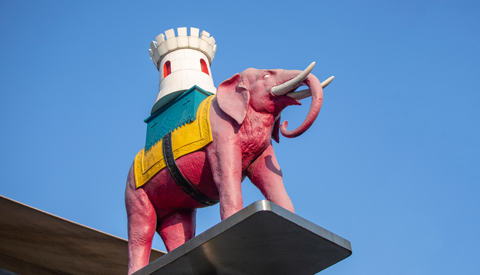 Central London & Local Spirit
Located in the heart of London, Elephant & Castle is a bustling hive of activity with its own unique identity, people and sounds. Elephant Park draws inspiration from this to create an environment that is welcoming to locals, newcomers and visitors alike. Thoughtfully designed public spaces coupled with an international host of food choices creates the ideal location to stop and lounge for a while.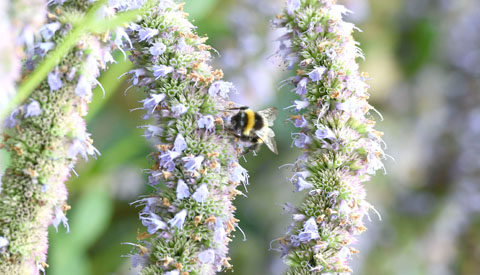 Green & Sustainable
Beyond the sustainable design and building methods that are integral to the Lendlease approach to construction, Elephant Park has several initiatives to ensure that the local community can breathe easy in a green oasis. Elephant Park aspires to be net zero carbon in operation by the time the project completes. Achieving this through sustainable building, preservation and planting of trees, the development of a state-of-the-art combined heat and power (CHP) plant which provides to supply low-carbon heating and hot water to over 3000 homes, as well as to local businesses and community spaces.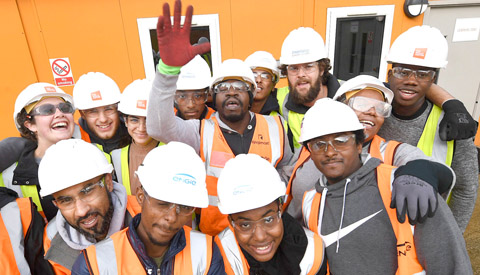 Opportunities & Growth
Elephant Park is creating local opportunity for residents, workers and visitors, in the form of employment, skills and training, community initiatives and a place that gives back. Bringing together an understanding of the community through consultation and responding with specific programmes to create positive and lasting change.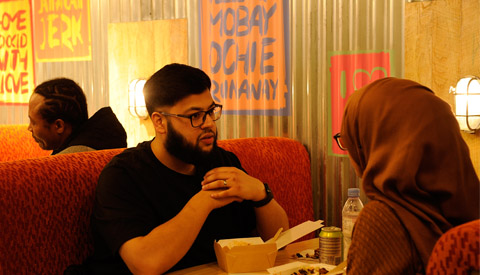 Open & Welcome
Connected and open to the broader Elephant & Castle area, Elephant Park is creating more public spaces for the community to come together. There are spaces for everyone, whether you're looking for a place to host a community gathering, space to exercise or walk the dog or simply somewhere to catch up with friends. Private communal areas within residential buildings expand the size of residents' new homes, whilst visitors have an extensive variety of retail spread across the area.

We have recently been consulting the local community on our proposals for the next phase at Elephant Park. This phase is called Plot H1 and is located on the corner of Walworth Road and Elephant Road.
In October 2020, we introduced some early ideas for this plot and gathered some initial feedback from the community. You can find these early proposals by visiting the Commonplace consultation website that we have set-up as part of this latest consultation. Please click here.
Following that first round of consultation, we then worked to respond to this initial community feedback as we further progressed the designs of the building. We then launched our second round of public consultation towards the end of January 2021. To find the updated proposals that we presented as part of that second round of consultation please click here.
This second round of public consultation closed on 7 February 2021. However, if you would still like to provide any feedback or speak to us about this latest plot please email ele-ask@lendlease.com or call 0203 600 0001.
If you would like to be kept informed about future updates about Plot H1 please visit our Commonplace consultation website here, where you can sign up for future updates.