Welcome to Elephant Springs!
Elephant Springs got its name from The Elephant & Castle and refers to water springs that bubble from rock formations in natural landscapes.
This urban oasis crafted from water, rock and sand has been created by a team of people who are genuinely passionate about creating a fun and unique place for the community to enjoy. Elephant Springs has been inspired by this special part of the city and the human need to get close to the natural world, have space to breathe and to have fun. We dare you to find better places to play near Elephant and Castle!
We welcome you all to relax and enjoy this little piece of nature in the green heart of Elephant & Castle.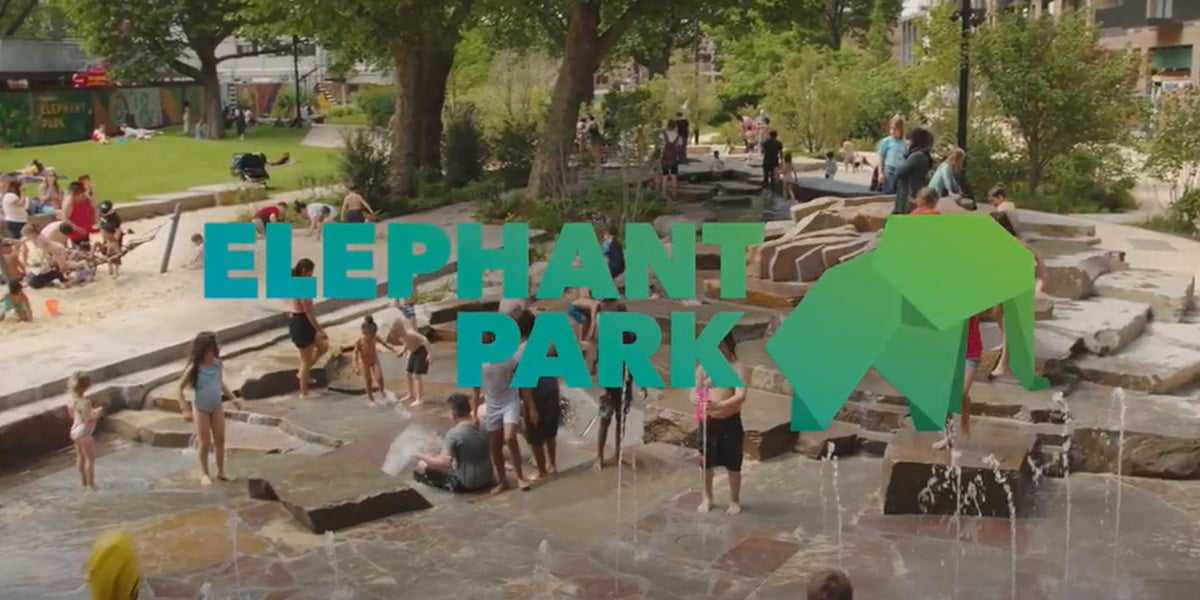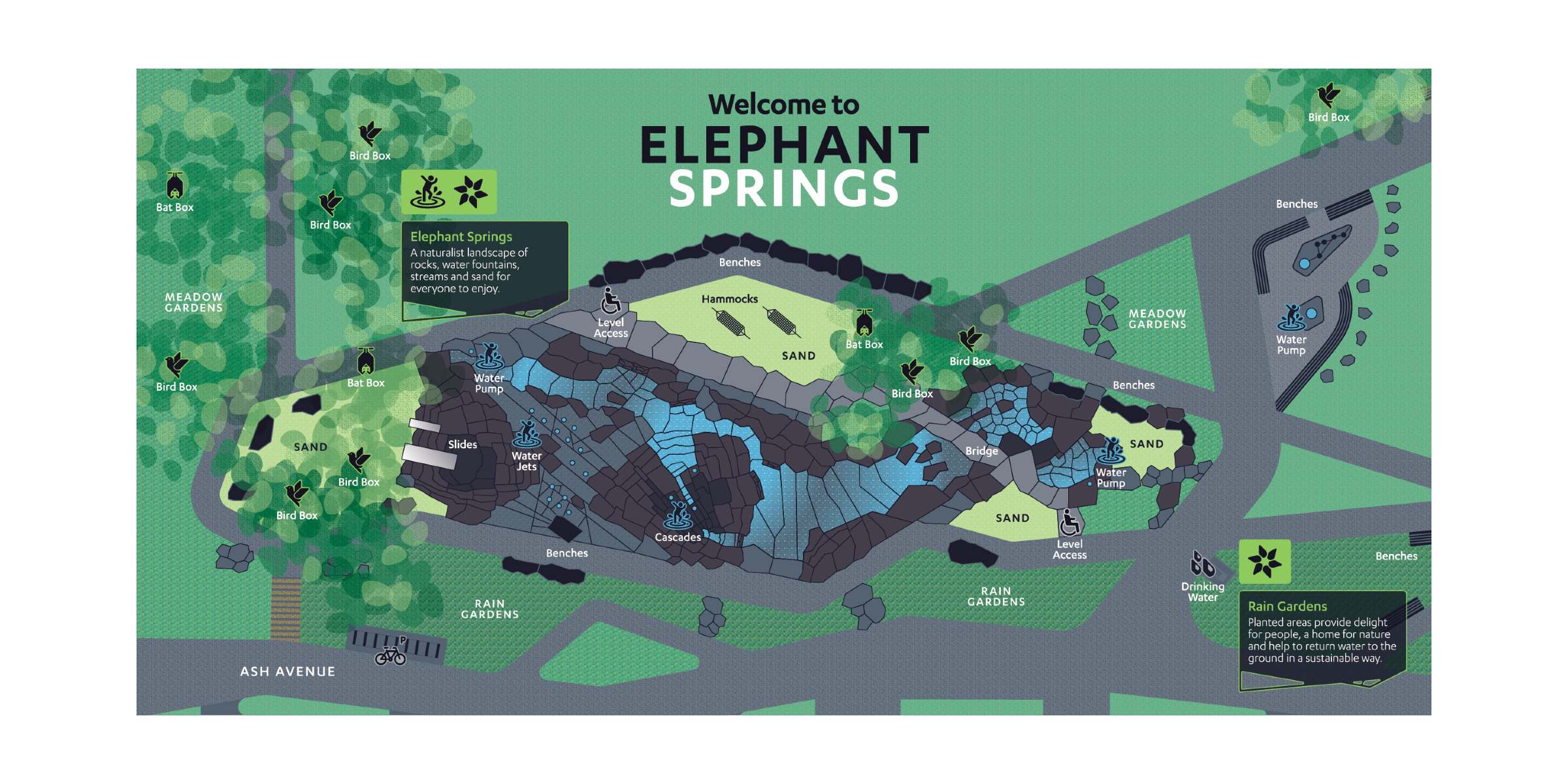 The Experience
Elephant Springs has several different water effects. Hand operated 'village' pumps and jets that you can chase or spurt and others that dance around you or surprise and soak you as you walk by. There are cascades of water rushing down rock channels and babbling streams. Some of the channels can even be dammed or blocked to divert the water.
The surrounding sand pits provide a surface that can be shaped with hands or buckets and spades. Or simply sit around the edge and relax, surrounded by mature trees and lush planting that will make you feel at one with nature.
Sustainability and nature is at the heart of everything at Elephant Park, and Elephant Springs is the perfect balance of a celebration of the elements right on the edge of busy city life. Read more about Elephant Park's sustainability goals here.
Elephant Springs has been designed with the entire community in mind. If you're looking for places to play near Elephant and Castle, please bring your family and friends, play in the water, or just relax and experience this unique environment – it's here for everyone to enjoy!
In early 2022, Elephant Springs won an award from the Royal Society for the Prevention of Accidents in the category of "Free to use Public Playgrounds". RoSPA is a charity focused on creating safe environments for all and it is a great privilege for Elephant Springs to win this award. Read more about this achievement on our blog!
Please take care and use this space safely and at your own risk.
For estate management queries or to tell us about a problem in the park, please call 0345 838 7627
For emergencies please call 999 or 101
If you need to provide a location to the emergency services, please quote note.chefs.love