Elephant Springs Construction
Construction
Work on site began in September 2020 with the construction of an extensive concrete foundation and the laying of 1240 metres (over ¾ of a mile) of pipes that would feed water to and from the water feature and the control room with its pumps and holding tanks.
The proximity of the mature London Plane trees surrounding Elephant Springs provide a sense of place. However, they posed a particular challenge when building with concrete and stone. A cellular confinement system was used under the foundations to protect tree roots and prevent them being squashed under the weight of the concrete and stone. In the ground, pipework had to be carefully routed around tree roots to prevent damage to them.
Brexit and COVID-19 brought the team even bigger challenges in the Autumn of 2020 and early 2021. During this time, the stone was brought from Italy. Transport delays from the EU and virtual rather than on-site meetings combined with a very cold winter made conditions quite tough for the construction team.
Time-lapse film showing the construction of Elephant Springs: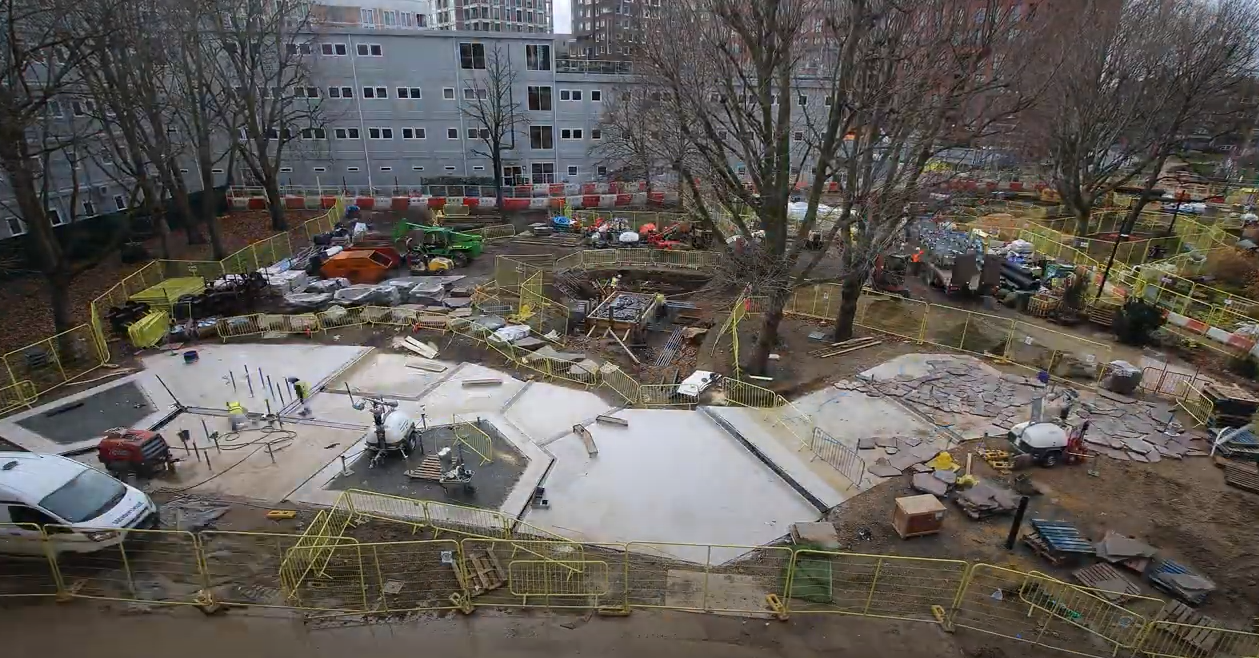 Meet the team
It took a large team of very passionate people with diverse skills and expertise to deliver Elephant Springs. It simply wouldn't have been possible without their dedication and the huge coordination effort to bring this project to completion.
Find out more about the core team that brought Elephant Springs to life: