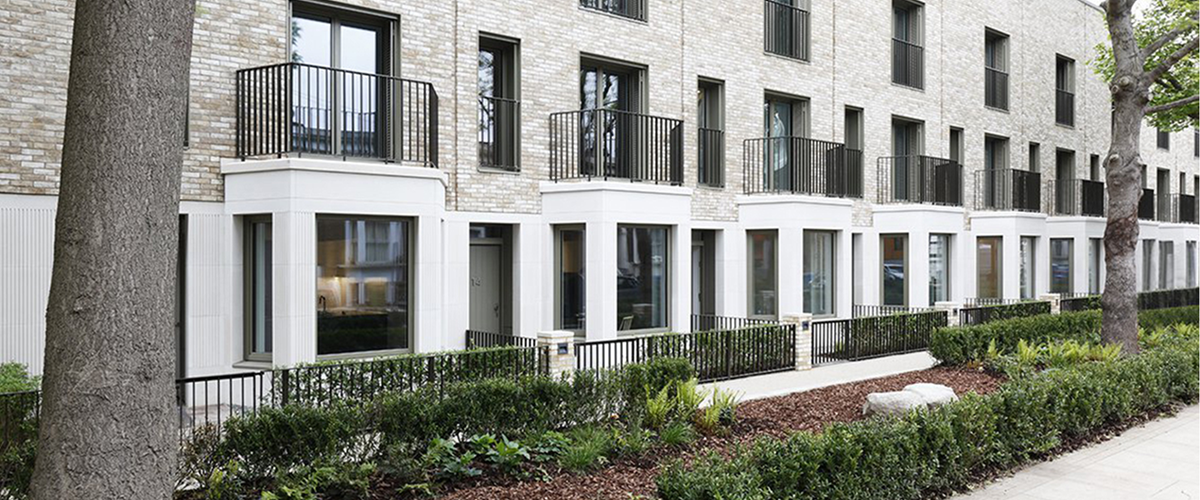 South Gardens
South Gardens is the first and most family-oriented phase of Lendlease's Elephant Park Masterplan. Within the 360 new homes South Gardens contains the only townhouses and the largest proportion of three and four-bedroom properties within the project. The buildings range from low-rise townhouses to mid-rise mansion blocks and a 16-storey tower, all set around three beautifully landscaped courtyards and amenities.

The buildings are stylishly designed with detailed and elegant brick facades to create a new, coherent streetscape. All homes are built to a minimum level 4 of the former Code for Sustainable Homes. 22 townhouses within the phase are designed in the style of traditional London townhouses, with bay windows, Juliet balconies and private terraces, leading out to landscaped courtyards with play areas for children, ensuring the homes have access to all the amenities a modern family needs – in zone one.
'This is what regeneration should be about," says Leader of Southwark Council, Peter John OBE, 'People of all backgrounds and all incomes, living side by side in the highest quality housing.'

'What's lovely, I think, about this development is that it's such a mix of people. Having areas where you can have a proper community, generate support networks, have nice outdoor spaces where you can exercise can only really benefit the wellbeing of a population.' – Isabel, South Gardens resident.

South Gardens was commended for Sustainability in the New London Architecture Awards, and went a step further at the Construction News Awards by being crowned 'Sustainable Project of the Year'. This follows winning the Royal Institute of British Architecture London Award 2018 and being named Supreme Winner at the Brick Awards 2017.
Enquire after an Elephant park South Gardens brochure.