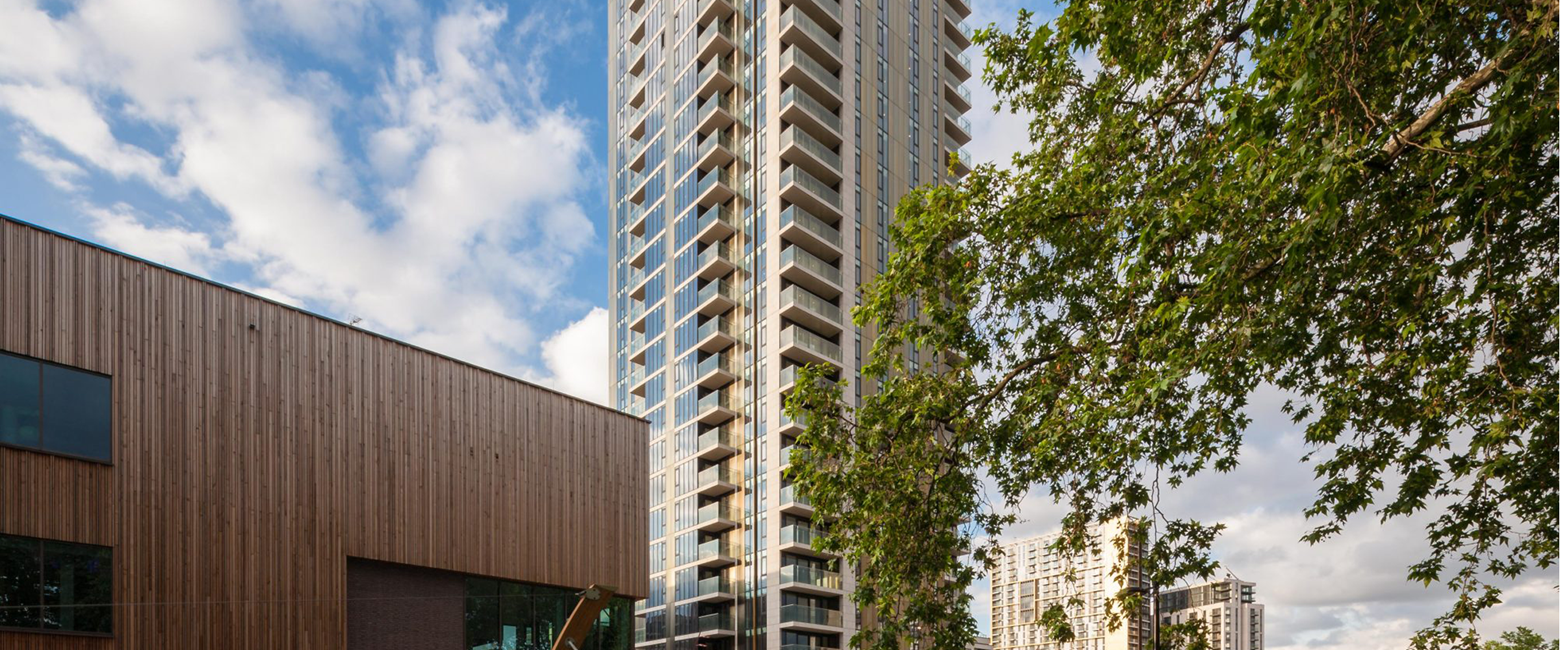 One The Elephant
One The Elephant is a bold new development and part of an exciting longer term vision for the regeneration of Elephant & Castle, being driven by Lendlease in partnership with Southwark Council.

Situated next to the London Metropolitan Tabernacle in the heart of the Elephant, the development brings a new life and vitality to an area that was previously occupied by a swimming pool that had been derelict for 14 years.

Comprising an elegant 37-storey tower and a four-storey pavilion, One The Elephant's 284 homes set new standards for sustainable, practical and contemporary London living. Every home benefits from a quality private outside space and is designed to make the most of London's spectacular skyline.

One The Elephant has enabled the reactivation of a previously inactive and poor quality public space, providing new business space and active frontages, improvements to a local park and the facilitation of a new state-of-the-art community leisure centre.