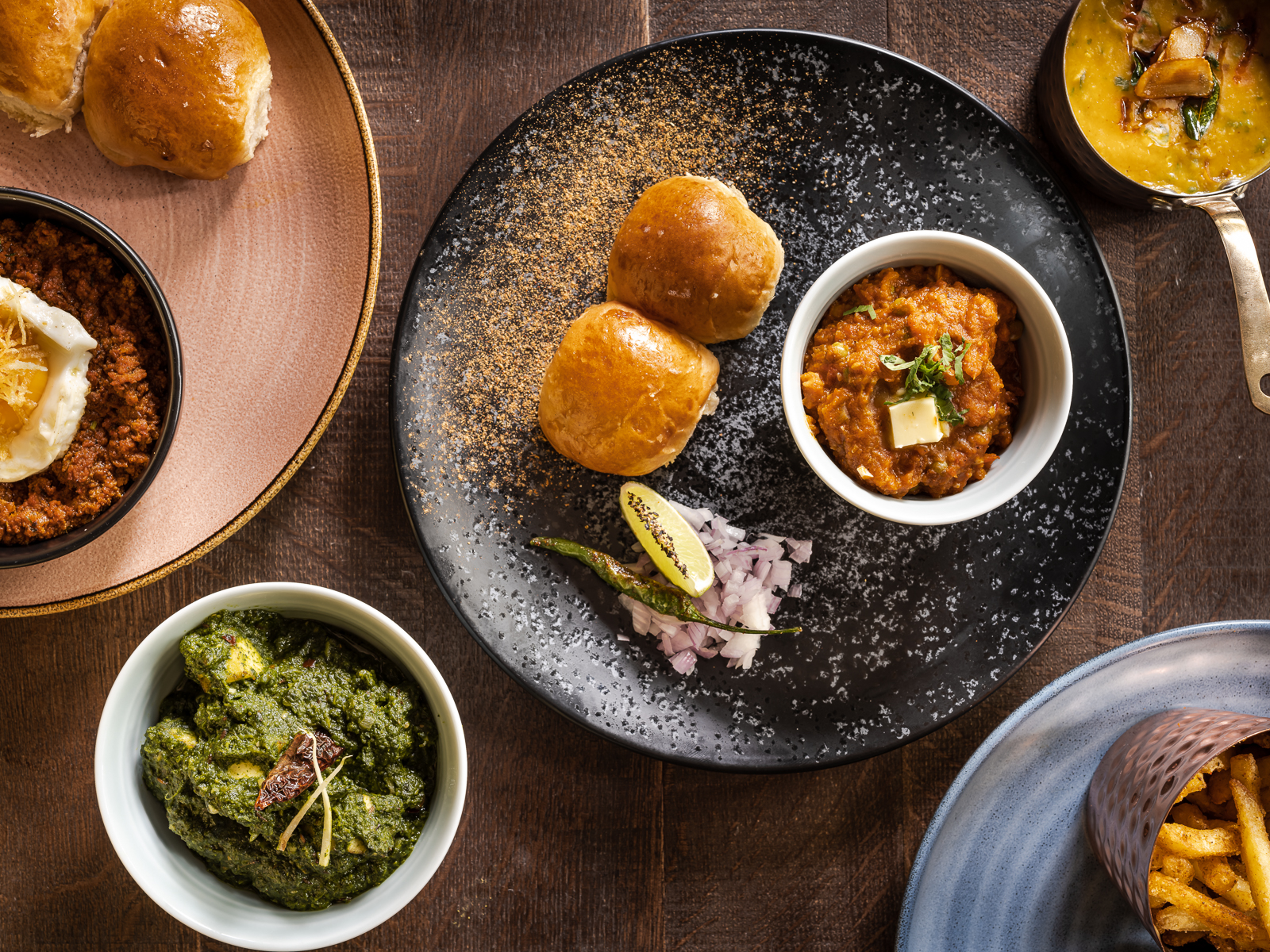 Kachori Supperclub Event
Enjoy an unmissable feast of delicious South Indian dishes.
Kachori's renowned chefs Brinder Narula and Manpreet Ahuja are coming together on the 23rd of October to bring an incredible feast of the best South Indian dishes to Elephant Park.
The event takes place from 7pm - 9:30pm, so ensure you arrive by 6:45pm to be seated.
Tickets must be booked in advance and can be booked by contacting the restaurant. Tickets cost £50pp. Contact Kachori below:
Please specify your choice of the vegetarian or meat menu when booking.
View the menu below:
STARTER
Malabar Crab Masala Tart (KERALA) or Jerusalem Artichoke and Shiitake Mushroom Tart (V)
&
Parupu Kuzambhu
(Gram and bean sprout dumplings in a sweet spicy tamarind broth) (V)
MID-COURSE
Mangalorean Sea Bream in Banana Leaf, Tamatar Bhat (KARNATAKA) or Butternut Squash and Mangetout Kootu, Tamatar Bhat (V)
KOKUM SHERBET GRANITA
MAINS
Hyderabadi Guinea Fowl Biryani Parcels (ANDHRA PRADESH)
(Guinea fowl and Basmati rice cooked the traditional way wrapped in puff pastry and baked) or Hyderabadi Tarkari Biryani Parcels (V)
SIDES
Chicken "65" / Jackfruit "65" (V)
Baghare Baingan (V)
Vendakai Pachadi (V)
(Crispy Okra in tempered yoghurt)
DESSERT
Chettinad Chocolate and Fennel Mousse, Vermicelli, Coconut and Peanut Pongal (TAMILNADU) (V)
Event Info
23 October 2023, 7pm - 9:30pm

Kachori, 12 Ash Avenue, London SE17 1GQ

£50pp
;